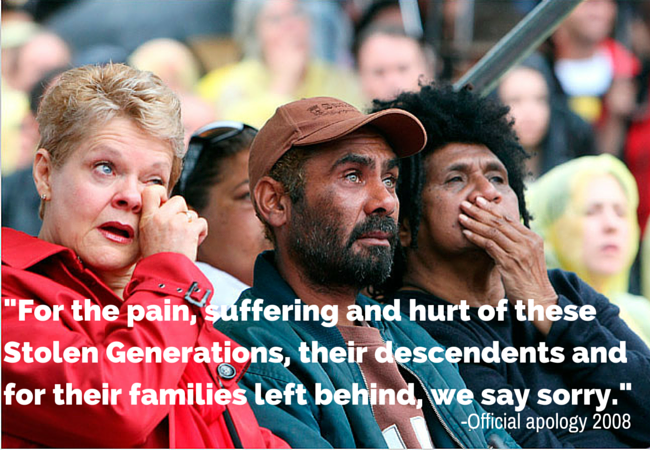 Took the Children Away
is a
song written by Archie Roach
about the terrible treatment of Aboriginal children from the Stolen Generation in Australia. Archie's lyrics for the song, Took the Children away, was made into a book with classic artwork were done by Archie's late wife Ruby Hunter.  It will bring you to tears.
My Australian Story: Who am I?
by Anita Heiss is the story of an Aboriginal girl named Mary who lives with the Burke's and has not seen her real mum and dad since she was taken away from them five years ago. This story is her search to find out who she is and where she belongs.
And, This is why so many of the Stolen Generation have suffered so much. The deep psychological trauma from being taken away has led so many of them to substance abuse, contact with the criminal courts and family breakdown. And the trauma is then passed onto their children.
This is a matter of urgency. We do not wish to see the emergence of another Stolen Generation.